Why Do Most Women Fail To Create
The Life They Want?
   Through my work, I have come to recognize a serious problem common to so many women:
   Most women don't have anything like the life they want.
   In fact, the vast majority lead lives of quiet desperation with no idea how simple it can be to create the fulfilling life they long to experience.
   The funny thing is, many of them who come to me challenged with loneliness or financial limitations, are baffled about why their lives aren't changing. In fact, they don't have a clue.
   However, when I offer an explanation and a solution, they are skeptical that an 'inner system' can help create the life they want.
   Their 'outer work' has left them without the results they want, and still they're reluctant to change.
   In fact, they allow their skepticism to keep them from trying something different. Clearly, they don't want to make a change, even when they say they do.
   That puzzled me until I realized that it really makes sense considering the dangerous bill of goods they were sold by the learning institutions and the media .
The Dangerous Myth That's Costing You
Love and Money
   Schools, professional associations, and the media, teach you that competence, abilities and beauty are everything. And that good fortune goes to those who work hard, have the best skills and the best looks.
   But let me ask you something: Is this really how it works in the real world?
   Of course not. If that was really the answer, there wouldn't be all those women who have less skill than you, who work less and are less attractive, but who are enjoying more good fortune.
The dangerous myth that's costing you love and money is:

That The Inner World Has No Power or Value and That Only the Outer World Will Bring You What You Want.
The Majority Of Women Will Spend Their Lives In Anguish And Frustration Over Unfulfilled Dreams.
Here's why…
   Living a life of unfulfilled dreams is merely a symptom of believing a complete illusion.
   Let me explain:
   Your life struggles and your current circumstances have nothing to do with who you really are – or your true potential. They are symptoms of your inner world – what's going on beneath the surface of your life.
   All of the issues and limits of your life are generated by certain unseen 'patterns.'
   Let's call these 'patterns' your Inner Prompters.
   Your Subconscious Self has been impressed, even before your birth, with these Inner Prompters.
   Now, it is essential to recognize that these Inner Prompters are where you get all your ideas about yourself.
   These prompters tell you what you can and can't do, whether you feel like a failure or a success, loved or loveable, attractive or ugly. They all depend on your Inner Prompters.
   The problem is that these Inner Prompters become self-fulfilling prophecies because, as you identify with them, you attract equivalent circumstances, people and conditions.
   Some of them are all about survival and scarcity – prompters you blindly accepted as reality when you were a toddler or ones that were pounded into your head later by others.
    Your future is mapped out according to these Subconscious Prompters.
    If you think that all this "inner stuff" is just "New Age Woo-Woo" click below to hear for yourself what best-selling author and multi-millionaire, T. Harv Ecker, commented to his listeners while interviewing me about my inner system.
Here's The REAL Truth:
YOUR SUCCESS COMES DIRECTLY
FROM THE INSIDE.

Click below to hear
the interview of Kala
by T. Harv Eker





   "I just want to say one thing – I have to interject for a second – is that okay Kala? Ten percent or less of your success comes from your tools of what you know. 90% is going to come directly from the inside. It's this kind of stuff – no matter what anyone says – "Oh, this is more New Agey, this is Woo-Woo. I want some meat and potatoes." This is the meat and potatoes. Everything else is the gravy. And if you don't understand that, that is why you are not rich, okay? When you really get it, that it comes from the inside…that's when you will get rich. Sorry Kala, I just wanted to make sure people get the importance of this." — T. Harv Eker
Give Me 2 Minutes and I'll Show You Exactly What Inner Prompters Are Giving You The Life You've Got
   In The Charismatic Woman® Program, I will show you the nasty Inner Prompters you've adopted that are holding you back from having the life you want.
   BUT, suppose you had a way to by-pass your Inner Prompters?
   And suppose you knew How to Awaken Your Inner Power to Attract Love and Riches, so that romance, abundance and opportunity come to you instead of you pursuing them.
This Program Reveals How To
Simply By-Pass Your Inner Prompters.
"Kala, your program has super-charged a feeling of prosperity into my very bones and I am attracting events and people that increase my abundance...even my relationship has deepened."


– M. Antilla

   Listen, I know you've been to all the workshops, read all the books and probably even walked over hot coals…and you're sick of still being 'stuck'!

   I bet you even blamed yourself because those systems didn't work for you. What you didn't realize is – it's the systems that don't work – not you!
   The fact is, most of those people who "claim" to know how you can transform your life, have never done it themselves - let alone been the catalyst to transform others!
   The difference between them and me is – I've been to the depths of despair, transformed adversity into triumph, and then revealed the secret system I discovered so that anyone can produce astonishing results!
   When you by-pass your Inner Prompters, your outer world will change and you will quickly find that:


| | |
| --- | --- |
| | You'll let go of your limits and experience more fun and success… |
| | |
| --- | --- |
| | You'll feel clearer and lighter about life. Expect the best and receive it… |
| | |
| --- | --- |
| | You'll boost your charisma and irresistibly draw friendships, romance, and opportunity to you… |
| | |
| --- | --- |
| | You'll begin to receive what YOU really need and want - without feeling guilty… |
| | |
| --- | --- |
| | You'll have a profound sense of who you are and the ability to accept life as it is… |
| | |
| --- | --- |
| | You'll have more money coming easily to you from many different sources… |
| | |
| --- | --- |
| | You'll realize that working hard at finding a relationship doesn't work and you'll attract it instead… |
| | |
| --- | --- |
| | You'll become an inspiration for others. See how you fit into the Bigger Picture… |
| | |
| --- | --- |
| | Your personal relationships will be harmonious and joyous… |
   What Makes This Program So Different? 
   First, this practical psychology of the ancient Hawaiians teaches exactly how the three aspects of yourself – your Conscious, Subconscious and Super-Conscious self – work together as a team to create your experience.
   If you understand the function, the tools and the motivation of each aspect, then you can direct them to bring your visible dreams into visible reality effortlessly.
   Second, the "magnetic energizing" practiced by the masters allowed them to influence and manage inner and outer forces to experience amazing results. And you can easily learn the magnetic energizing process.
   This program, unlike any others, shows you how to use seven age-old secrets combined with four simple tools…to direct the greatest natural force available to humanity, so that you too can manifest astonishing results
| | |
| --- | --- |
| |    "In this course you're going to learn how to direct the 3 Aspects of your Self - the Conscious, the Subconscious and the Superconscious. You're going to learn…" |
   This process is practical, easy to use, and works like nothing else you've ever seen.
   It accentuates both inner and outer fulfillment. Plus, these highly successful techniques are remarkably simple to use right from the start. This is not success through fear, stress, struggle and overwork. This is success through "charisma."
We need less posturing and more genuine charisma. Charisma was originally a religious term, meaning "of the spirit" or "inspired." It's about letting God's light shine through us. It's about a sparkle in people that money can't buy. It's an invisible energy with visible results.

– Marianne Williamson, from A Return to Love  

   The Charismatic Woman® program is a completely different approach to success and partnering. And it's extremely effective.
   You will get the results you want…
"This is the first time I have ever experienced a formula that actually gives results. At the end of 28 days, my business increased - orders started coming in from everywhere!"



– Ayoma Fonseka, Toronto, Ont  
Renowned Cake Designer, www.ayomacakes.com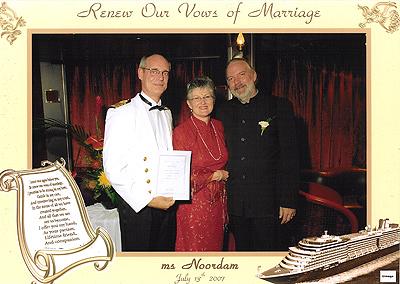 "I was delighted to join Kala for The 60-Day Prescription. At the completion of the two months, I am happy to announce that I have been showered with some amazing good fortune! My long awaited dream for a unique wedding, came together beautifully for the lucky date of 07/07/07. My wonderful husband and I then boarded "The Wellness Adventure" Cruise to Alaska. We had the incredible opportunity to renew our "brand new vows", thanks to the Captain of the MS Noordam. Upon our return, I was gifted with an unexpected inheritance! What more could I ask for? Thanks so much Kala for your invaluable manifesting program."



– Debbie R, Educator,  
Vancouver, Canada  
   "Before I did your program to attract more love and abundance, I had been out of relationship for seven years. My life has changed dramatically since your course! I am very much in love with my soul mate, who is now my husband, and my daughter adores him.
   "When I met Bryan it was as though I had been in a black box sealed tight and squared off with sharp edges. When we came together there was this incredible opening and softening. Even though I sense a feeling of being complete within myself, this huge space keeps expanding, taking me to deeper levels of love every day. Thank you so much for your wonderful teachings."




– Cindy Brady,
Fitness Trainer
   These women saw their dreams come true. You too Can Attract What You Choose.
Here Is What You'll Discover in
The Charismatic Woman® Program…
How Magnetic Energizing will propel prosperity and love to you instead of you pursuing them.
You'll immediately and exponentially increase your own energy level…
A strategic 60-Day Prescription for immediate implementation.
In only 10 minutes a day, you'll be astonished by your good fortune long before the 60 days are completed …
The simple but powerful keys you'll use to bypass your nasty unconscious patterns.
You'll sidestep old limiting patterns you didn't even know you had and you'll stop struggling and depriving yourself of the things you love and want…
The 'flip-switch' that will allow you to overcome the most self-defeating mind-set.
Once you realize you can flip that switch any time, you will be able to harmonize easily with what you want and receive it…
A simple fast-acting technique that boosts your charisma – a strong invisible magnetism that irresistibly draws others to you.
Through an exercise that takes LESS than five minutes a day, you'll attract the opposite sex like crazy.
How to Expand your Sphere of Availability.
What is available to you right now is your sphere of availability - limited only by your beliefs and expectations. We'll upgrade your expectations and you'll see opportunity and romance materializing easily…
The "SDUF-Buster" - to boost your confidence.
The less SDUF (Stress, Doubt, Unhappiness and Fear) you have in your life, the more confident you are. The higher your state of confidence, the greater the flow of energy to create your dreams and the more attractive you become to others…
An Orgasmic Reflex Exercise you can practice once a week to increase your personal power by unblocking your sexual energy.
You'll discover that the O.R.E. can be used for better sex or to build high energy to power your goals…
| | |
| --- | --- |
| | How to draw your ideal mate to you with a simple 3 minute-a-day inner technique. |
A simple fool-proof way to harmonize relationships, even from a distance.
You can even use this method to clear the energy of past relationships that may be blocking you from meeting your soul mate…
| | |
| --- | --- |
| | WARNING: One seemingly innocent culprit can undermine your confidence, interfere with your memory and make you older faster. Discover the mind-body technique that can alleviate it immediately. |
| | |
| --- | --- |
| | Enter the Stillpoint Zone that opens the doorway to fantastic abilities and reverses aging. |
| | |
| --- | --- |
| | And lots, lots more… |

A 60-Day Prescription
To Guide You Through The Process
   If you've ever purchased a self-improvement course, you probably received a lot of "Rah Rah" positive thinking information that left you without a specific plan to do anything with it!
   That's why I've designed The Charismatic Woman® Program as an easy to understand step-by-step 60-Day Prescription that tells you exactly what to do to change your life.
Here's What You Get in Your
Charismatic Woman® Program

 1.  The Charismatic Woman® 4-CD set and online digital program will turn everything you be

l

ieved about money and love on its head! This program set describes how shifting your focus and working with "Magnetic Energizing", can by-pass your unconscious limits and quickly transform your destiny.
   This set is made up of recordings of a Live Teleseminar with women just like you. You'll hear their challenges and triumphs as I lead them (and you) through the 60-Day Prescription for radical change in only 10 minutes a day.
| | |
| --- | --- |
|  2.  The empowering 55-page Charisma System Guidebook, takes you by the hand and walks with you every step of the way through the powerful, effective principles, techniques and assignments, in an easy-to-understand approach. It tells you exactly what to do to get the results you want. | |
   Learn step-by-step how the 60-Day Prescription is designed to give you your own individual blueprint for positive change and personal growth. You'll have my three decades of experience working with people worldwide to formulate this powerful system especially for women.
   AND FINALLY, to encourage you every step of the way to implement the simple formula in the 60-Day Prescription, I've added these fabulous bonuses…
I've Made SURE
The Charismatic Woman® Package
Comes With The Following
*Free Bonuses*
   If you Order Now…
   These are the 4 Very Special Bonus Gifts You'll Receive…
Absolutely Free!

 Free Bonus #1:
My Latest Book
"The 7 Lost Secrets of Ecstasy and Success,
How to Awaken Your Hidden Power for Love and Riches"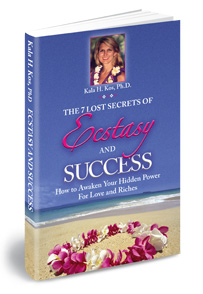 The 7 Lost Secrets of Ecstasy and Success outlines in step-by-step detail the secrets used by Masters for over 3000 years to bring invisible desires into visible reality.

   This book reveals seven age-old secrets combined with four simple tools that affect and enhance the most sought after states of all human beings: love, wealth and health.

   When these teachings are incorporated into your life, you will become more loving and loved, enjoy greater affluence, and experience dynamic, good health.
Here's what Gene Wallis wrote from Australia:

   "I want to thank you for your book, Kala. My life has changed beyond belief. I'm now living life to the fullest and enjoying every minute of it. Life began again half way through the book. Thank you and God bless you."
   I GUARANTEE YOU, "Ecstasy and Success" is unique - and the simple techniques are extremely powerful. This $150 value — FREE!
   Here is what authors, Mark Victor Hanson, cocreator of Chicken Soup for the Soul series - that has sold over 70 million copies – and Robert G. Allen, one of the most influential investment advisors of all time, have to say:
   "This little book wowed me! The simple techniques work - and they work like magic. Ecstasy and Success will definitely help you live your dreams."


– Mark Victor Hansen,  


Coauthor of the #1 New York Times best-selling series Chicken Soup for the Soul
   "Ecstasy and Success is a quick read jampacked with wisdom that will lead you to a greater destiny."

– Robert G. Allen,  


New York Times bestsellers: Nothing Down, Multiple Streams of Income &
Coauthor, The One Minute Millionaire

 Free Bonus #2:
The 2-CD set and digital version, Ecstasy and Success Power Techniques and Meditations


| | | |
| --- | --- | --- |
| |      |    The meditations and exercises on this 2-CD audio program detail the practical techniques of using breath, sound, movement and imagination to produce positive changes in your life. In each exercise, I personally guide you as you go through the Charismatic process. This $47 value — FREE! |
| | | | |
| --- | --- | --- | --- |
| | Power Breath | – | To increase your personal power and magnetism. |
| | Orgasmic Reflex Exercise | – | To unleash your sexual energy to power your goals. |
| | SDUF-Buster | – | To clear Stress, Doubt, Unhappiness & Fear. |
| | Triple Ace Technique | – | To bring invisible dreams into visible reality. |
| | Counteracting Negativity Exercise | – | To dissolve and neutralize any criticism and negativity. |
| | Top Ten Turn-On's | – | To experience more ecstasy in your life. |
| | Charismatic Breath | – | to expand your sexual charisma, also known as "animal magnetism". |
| | Attracting Your Ideal Mate Technique | – | to accept your new love into your life. |
| | EWOP Exercise | – | to turn your concerns over to your Super-conscious Self and see that "Everything's Working Out Perfectly – EWOP" |
| | Harmonizing Relationships Exercise | – | to improve your relationships with others from a distance effortlessly. |
| | Stillpoint Meditation | – | to enter The Zone and witness instant success. |
| | And so much more! |   |   |